The stable release is out!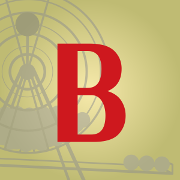 Last Updated: August 28, 2018
I am pleased to announce the first preview of Bingo Master Board for Web, the successor to PowerPoint's Bingo Master Board and Bingo Master Board PLUS.
What is Bingo Master Board for Web?
It's a port of Bingo Master Board PLUS that's fully usable on your Web browser. It scales to your browser window, or you can play in fullscreen. No need to download a file. No need to own paid software. No need to worry about macro security. It's a win-win for all!
Since we no longer have to deal with macros, we don't need the PLUS moniker anymore. There will just be one Web version: Bingo Master Board.
How does this Web version differ from PowerPoint?
The Web version is capable of everything Bingo Master Board PLUS has, along with exclusive features that would be convoluted, if not impossible with PowerPoint. Here's a few:
Mouseover effects. Buttons can now react when you hover your cursor over them.
Keyboard shortcuts. Manage the master board more efficiently.
More to come with future updates!
Bingo Master Board for Web is not yet finished. As such, not every feature from Bingo Master Board PLUS is available yet. Check to TODO list at the bottom of the post to see what I still need to work on.
What are you using to make the Web version?
Bingo Master Board Web uses HTML, CSS, and JavaScript. It used to use CreateJS but was removed as of the August 28 build.
---
Sounds cool? If so, you should give Bingo Master Board for Web a try! While you test, be sure to try out these features:
URL Shortcut: Add ?masterboard to the end of the URL to instantly load the master board.
Keyboard Shortcuts: Press the space bar to draw Bingo balls. Press the r key to reset the board. Press the x key to toggle the Bingo blocker.
I look forward to hearing what you think! If you find any bugs not in Known Issues, let me know what it is and what browser you're using.
Known Issues
If you refresh the game with control-R on the master board slide, you may lose your Bingo ball save data.
In Safari on 1080p+ displays, if you reset the master board while the blocker is enabled, the G and the O will disappear during the animation.

This is a browser bug and is fixed in the latest Technology Preview.
Chrome also has this bug, but I added a workaround specifically for this browser. You may still trigger the bug if you mash the reset button.
This workaround has a blur side effect, which is why I am only using it for Chrome.

The fullscreen button does not work on the iPad.

This is unfortunately a browser limitation. However, we may get fullscreen support in iOS 12 according to Apple's release notes.
I will not be able to test this until iOS 12 releases.
If fullscreen works for iPad on iOS 12, this bug fixes itself. Otherwise, I will need to hide the fullscreen button specifically for iPad.

Pressing and holding the space bar draws Bingo balls rapidly, which may not be desirable.
TODO
Winning pattern
How to Use section
About/Credits section
I will likely update the game multiple times during the preview phase. Any noteworthy changes will be posted in a separate dev blog post. Alternatively, you can view the GitHub commits.
---
Try Bingo Master Board for Web [WIP]
GitHub Repo
Supports the latest versions of Edge, Firefox, Chrome, and Safari