So Many Numbers! has a new update. If you primarily play the game on your smartphone, this one's for you.
The game now uses a numeric keypad. This gives your fingers more headroom to zip through those numbers!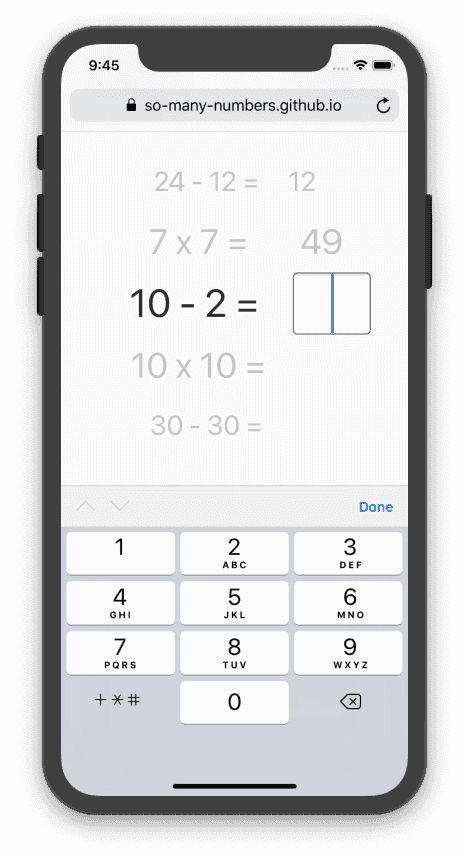 UI adjustments - You should see less things overlapping or cut off when playing on smaller devices like the iPhone SE.
Keep at it with those numbers! Smartphone users, I look forward to your improved times.